DRAFT MINUTES, ANNUAL REPORTS, COMMUNITY AWARD PRESENTATIONS &
HEALTH & WELLBEING SLIDE PRESENTATION
Wednesday 19 April 2023
Thank you to everyone who attended the Wingham Annual Parish Assembly on Wednesday evening and to all helped or presented on the night and those who helped with preparation, including Elgars Estate Agents for photocopying the report packs and agenda.
Please do take time to read the Annual Reports below which provide really good information about what's been happening during the last year within the parish, district and county - a lot of people are doing a lot of good things on all of our behalves.
DRAFT MINUTES:-
AGENDA:-
ANNUAL REPORTS 2023
Report packs were supplied to residents who attended the Parish Assembly on 19th April. To read the annual reports in full, please click the blue links below:-
COMMUNITY AWARD PRESENTATIONS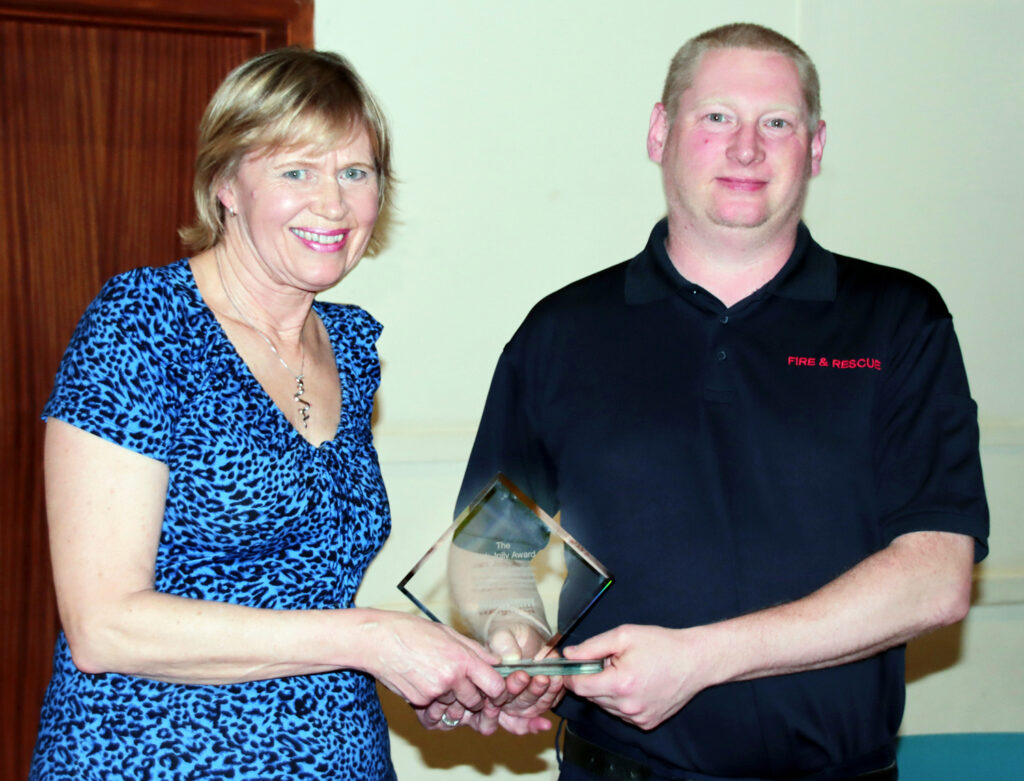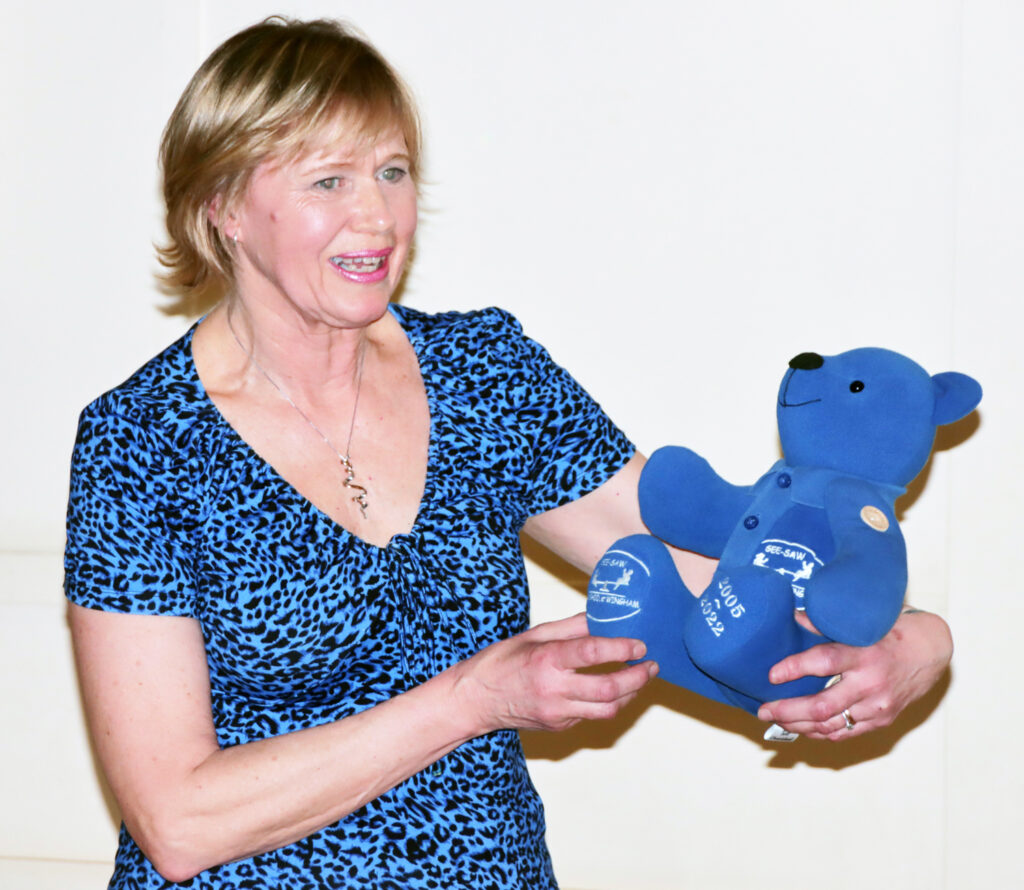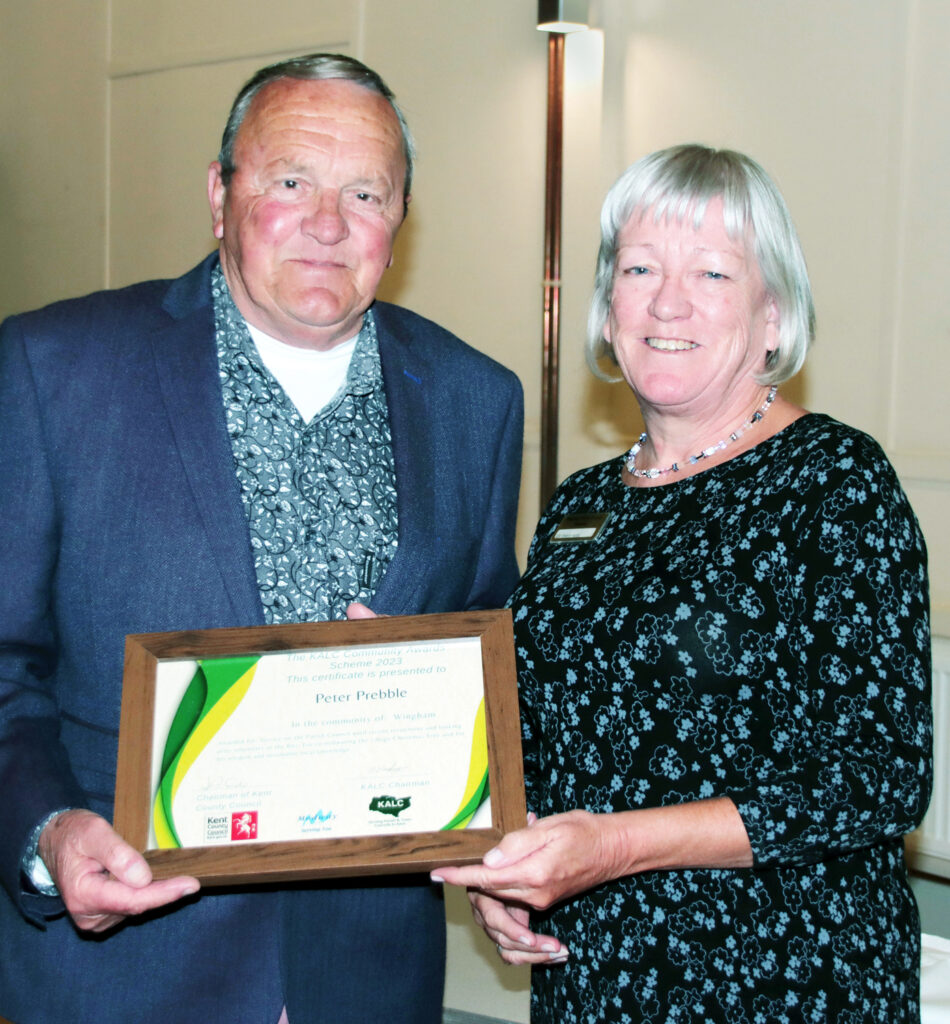 Two Community Awards were presented at the Parish Assembly: The Jack Jolly Award was presented to Karen Kelderis and the KALC Community Award was presented to Peter Prebble.
Four nominations were received this year: Nicola Carey-Shine, Mark & Tessa Gardiner, Karen Kelderis and Peter Prebble.
JACK JOLLY AWARD (Glass Trophy kept for one year and Certificate): Recently retired from See-Saw Pre-School where she worked for 17 years, Karen Kelderis was nominated for caring for and teaching in such a magnificent way pre-school aged children from the village and beyond. She had previously given her time to the pre-school as a committee member and chair. Karen's award was presented to her by a representative of last year's winner, Alan Colyer, for the Wingham Fire Brigade. Karen brought along with her one of her retirement gifts, a teddy made from pre-school uniform.
KALC COMMUNITY AWARD (Certificate signed by the Chairman of Kent County Council and the KALC Chairman): Peter Prebble was nominated for his long service on the Parish Council during which time he looked after the Parish Council amenities at the Recreation Ground, such as the Play Area, MUGA and gym, and contributed to each discussion with wisdom and an invaluable source of local knowledge. He also coordinated the raising of the Christmas Tree each year.
HEALTH AND WELLBEING PRESENTATION
Councillor Lou Peckham presented the feedback received from the Parish Council's Health & Wellbeing Survey carried out in the village in March 2023 in a slide presentation which lists the number of responses received and some of the points made by residents under each heading:-
Elliot Allen, Community Development Officer from Dover District Council, also attended and gave residents useful information relating to some of the themes arising from the survey.:-
RECREATION GROUND COMMITTEE
There remains a vacancy on the Committee for a Wingham resident representative. If you would be interested in helping the committee to raise funds for improvements to the pavilion and to keep the Recreation Ground the fantastic resource that it is, please contact the Parish Council Clerk. Thank you