ROAD CLOSURE AND WORKS WILL COMMENCE MONDAY 8 AUGUST 2022
The Kent County Council Road and Footway Asset Team will be undertaking essential carriageway and footway reconstruction works, including the construction of a new supporting retaining structure on the A257, Canterbury Road as it passes over Wingham River located to the west of Wingham village. This is due to erosion of the embankment which has caused subsidence within the carriageway and footway.
The works are expected to take four weeks to complete, and are programmed to commence during the School Summer Holidays, including weekends - PLEASE SEE THE START OF WORKS NOTICE BELOW.
BUS SHUTTLE SERVICE FOR RESIDENTS ON THE CANTERBURY SIDE OF THE ROAD CLOSURE 8-21 August 2022
Wingham Parish Council have received notification that there will be a shuttle bus service running during the A257 Road Closure at Wingham Bridge for residents on the Canterbury side of the closure. The timetable will be posted on the Stagecoach website very soon, but we have been provided with the following timetable in the meantime:-
This is the route to be taken by the shuttle bus:-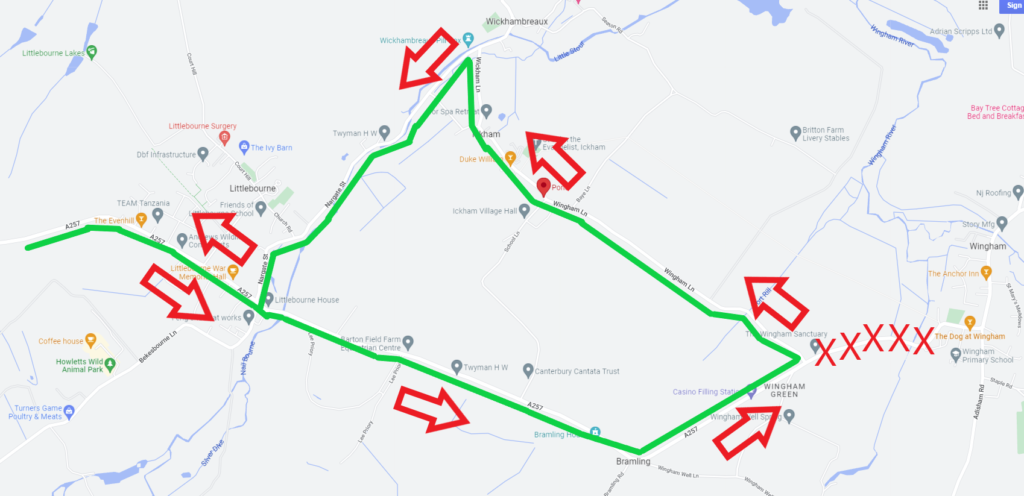 For information regarding this closure please contact Kent County Council, who will able to assist with the scope of these works.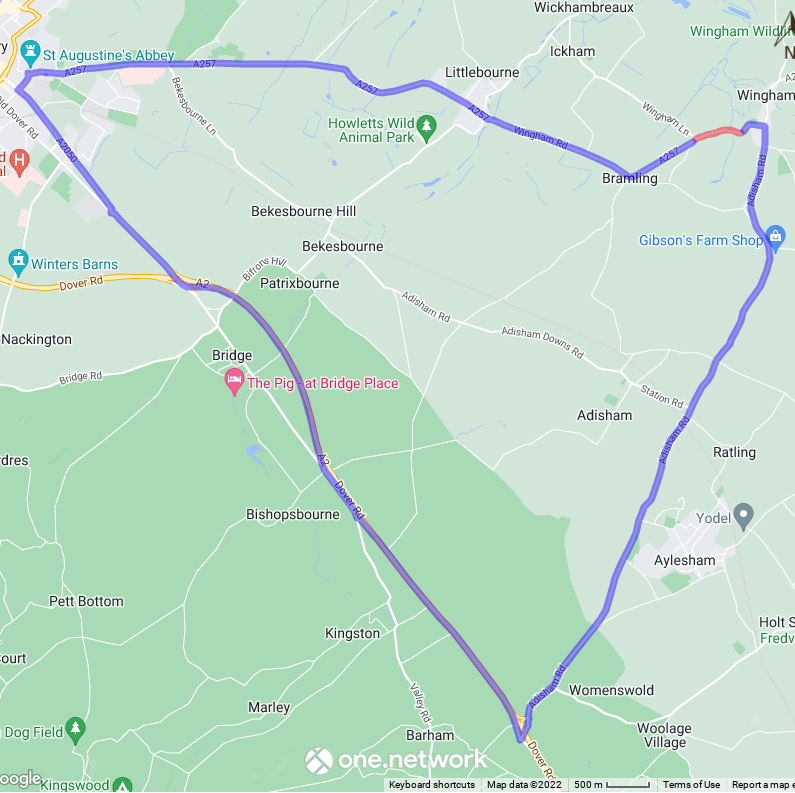 Map data © Google Terms of Use