Age Concern Sandwich is an amazing centre that offers an array of wonderful services and activities to the over 50's.
One service in particular is the personal care bathing service, which is available to anyone who needs assistance at any time (maybe after hospitalisation, operations, or has poor mobility and being unable to bath unaided). Whether it's a shower or Ambulift bath with assisted lift, we offer fully assisted bathing with a qualified member of staff in a safe, secure, warm and comforting environment.  Not including private residential homing for the elderly  we are the only organisation that can offer this facility in East Kent.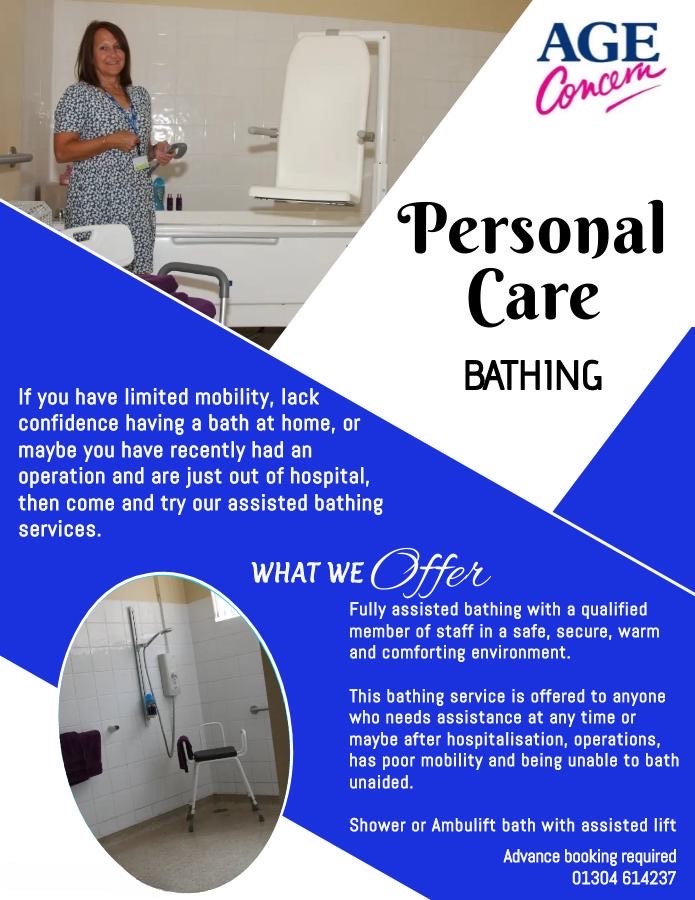 Other services available are shown below:-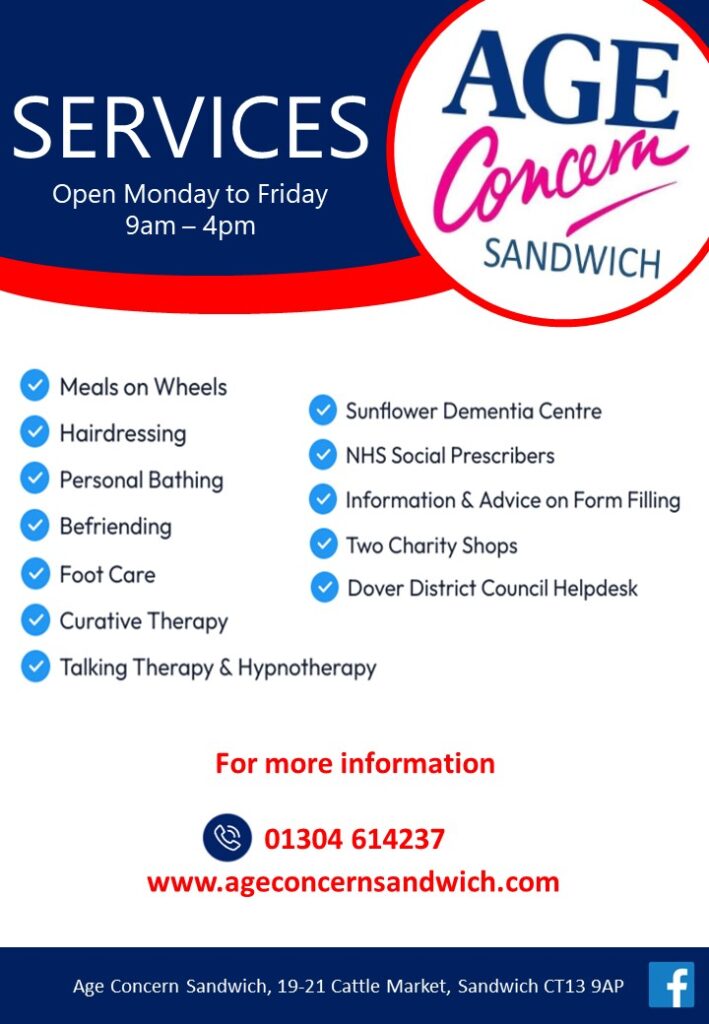 Please note while many services are free, there is a charge for some, including: hairdressing, personal bathing, foot care, curative therapy, talking therapy, meals on wheels, Sunflower Dementia Centre.