3 July 2023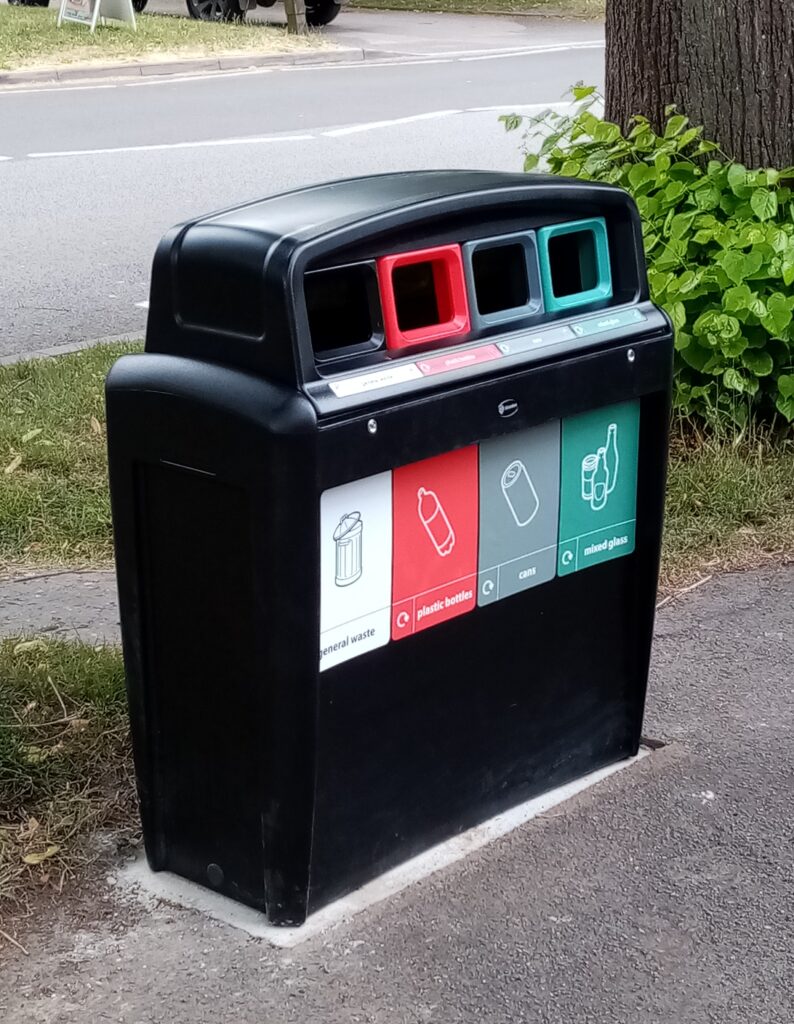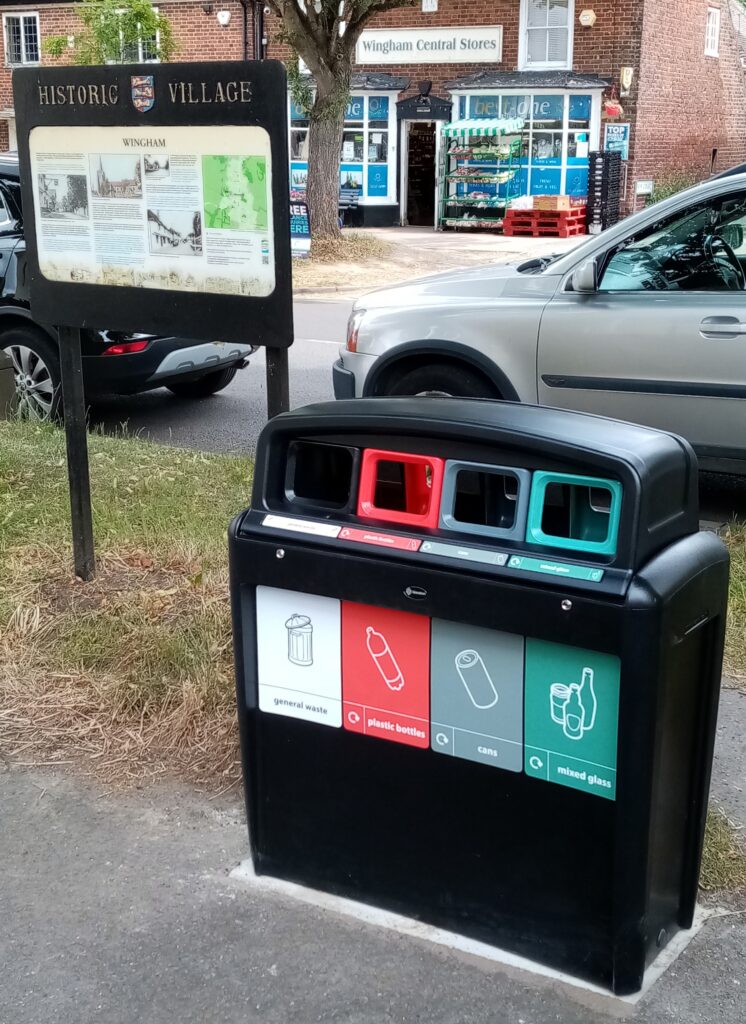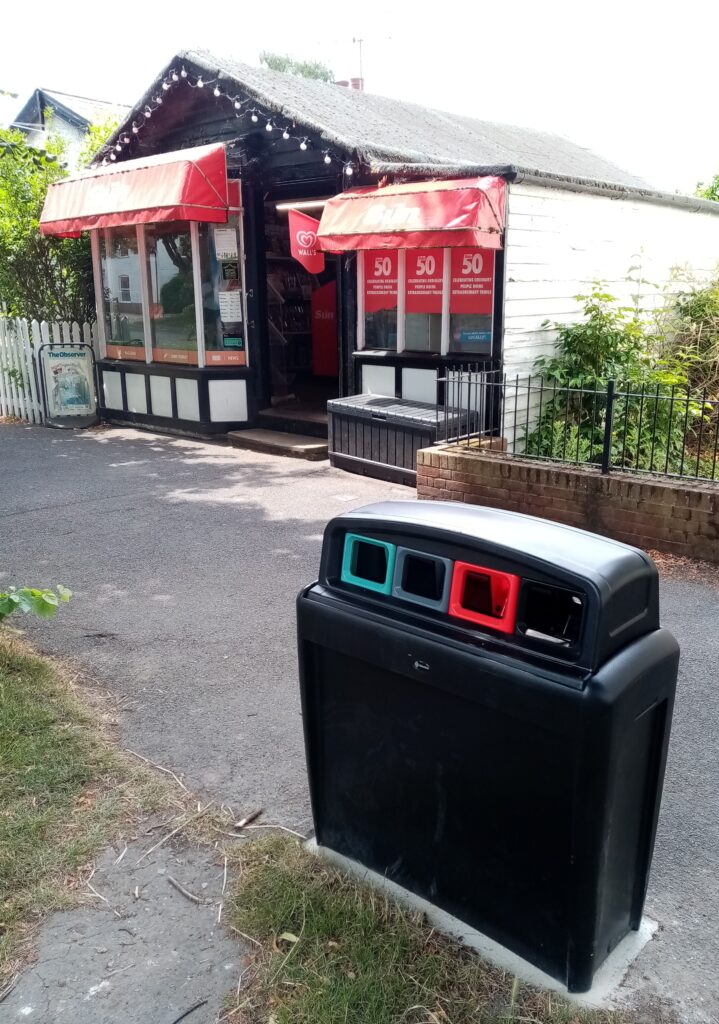 We now have another four-compartment recycling bin in Wingham High Street able to take general waste, plastic bottles, glass and cans. It is situated outside the newsagents and we hope residents and visitors will make use of the bin and recycle!
It has been funded by Wingham Parish Council and installed by Dover District Council who will empty it on the Parish Council's behalf for an annual fee.
With a recycling bin on each side of the High Street, we hope everyone will take the opportunity to recycle.