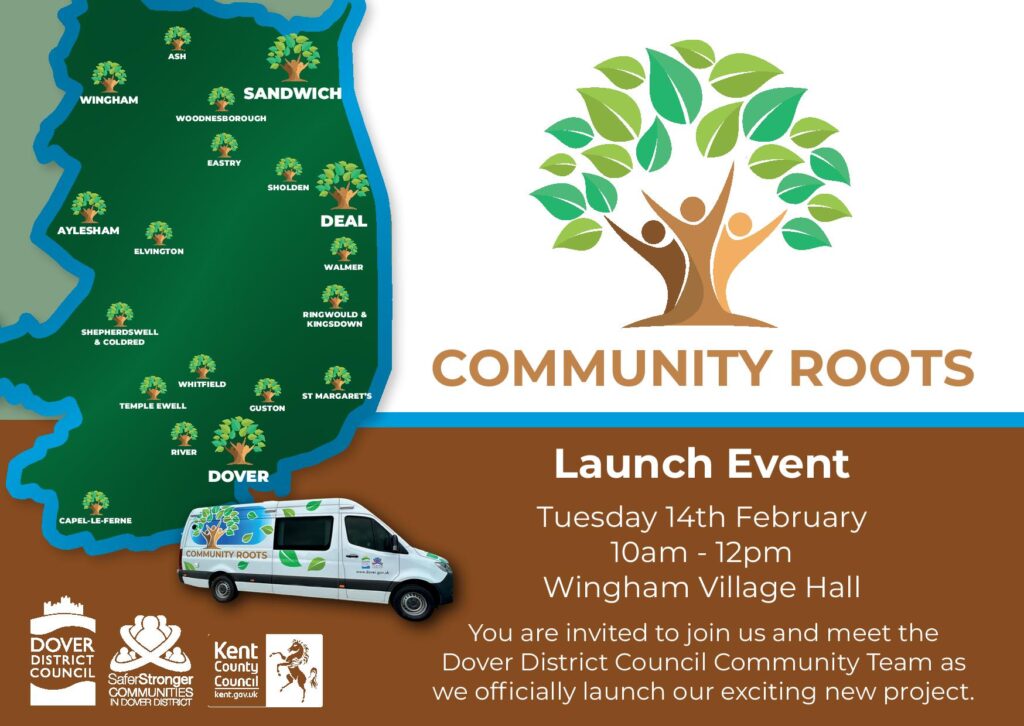 TUESDAY 14 FEBRUARY 2023 10am - 12pm
Dover District Council staff can now travel out into the heart of our local communities thanks to a community project grant from Kent County Council's 'Helping Hands Scheme'.
The £173,000 grant will help to support Dover District Council's community team in their resident engagement work, along with neighbouring local authorities.
Part of the funding has financed a new bespoke vehicle. The fully kitted out 'Community Roots' van enables DDC to offer access to council services 'out on the road' supporting its existing online, telephone and office-based access to council services and information.
DDC are officially launching the project in Wingham, come along to the Village Hall Car Park at Tuesday 14th (10am-12noon) and meet the van!
Fore more information:-
Press Release: DDC branches out into the local community with new bespoke vehicle (dover.gov.uk)
Website: Community Roots Van (dover.gov.uk)