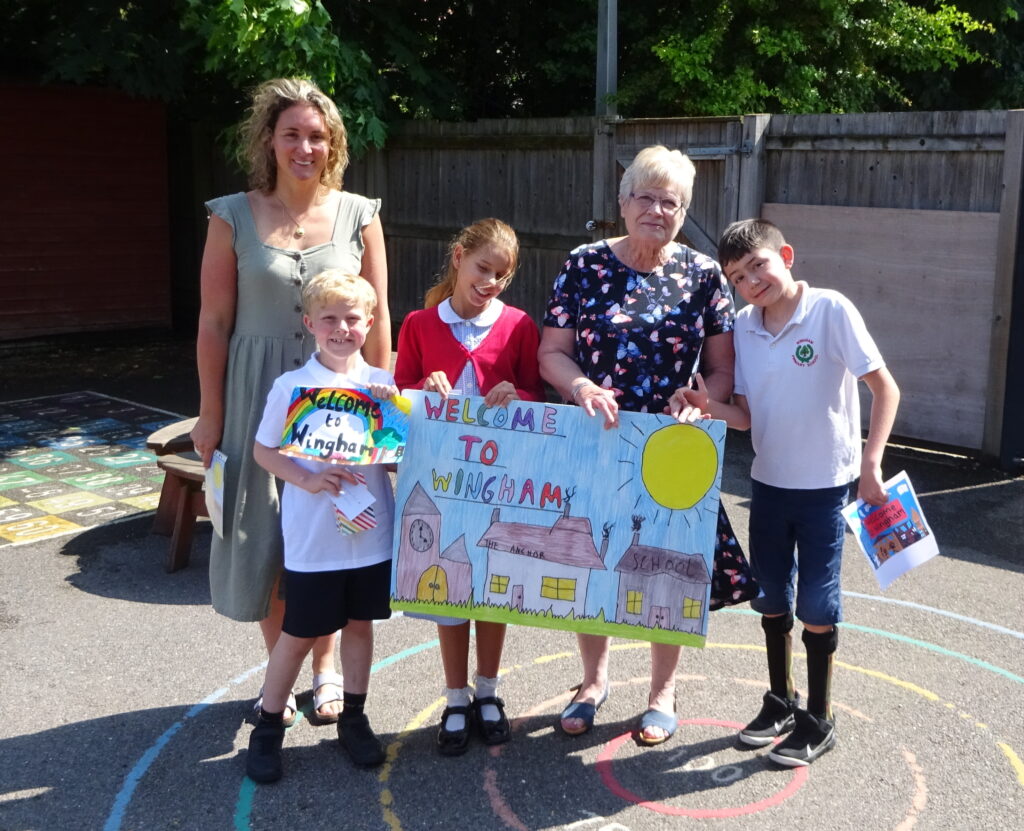 Wingham Parish Councillor Enid Brice and Kerry Coltham, WPC Clerk, were delighted to attend an assembly at Wingham Primary School on Monday 19 June to present all children who took part in the annual 'Welcome to Wingham' Poster Competition with their prizes. There were 23 fabulous entries submitted with really colourful and exciting designs and it was really difficult to choose three winners.
Everybody that took part received a small bag of sweets from Cllr Brice plus book token prizes, generously donated by The Dog at Wingham, were presented to the top three design winners, which were: in third place Olly; second place Oscar and first place Alice.
The Parish Council arranged for the winning design to be enlarged and it is now in prime position on the High Street Commemorative Planter for all to see.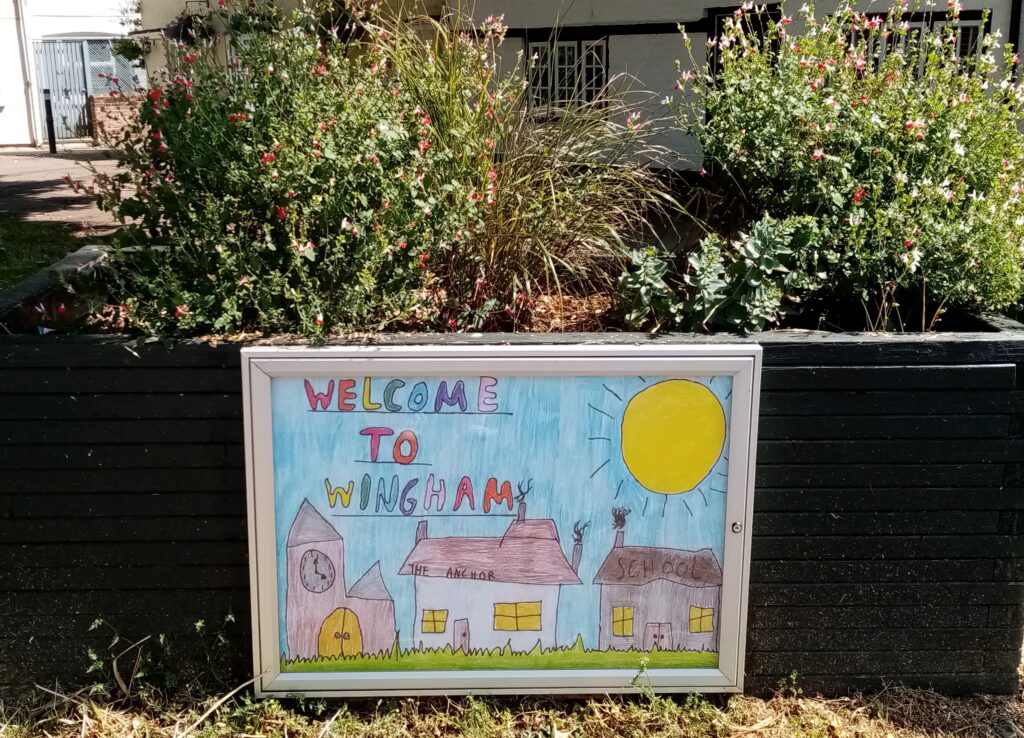 Congratulations and thank you to all Wingham Primary School children who took part