NB. It is not the intention of Wingham Parish Council to promote this study, rather to share the information with Wingham residents as it may be of interest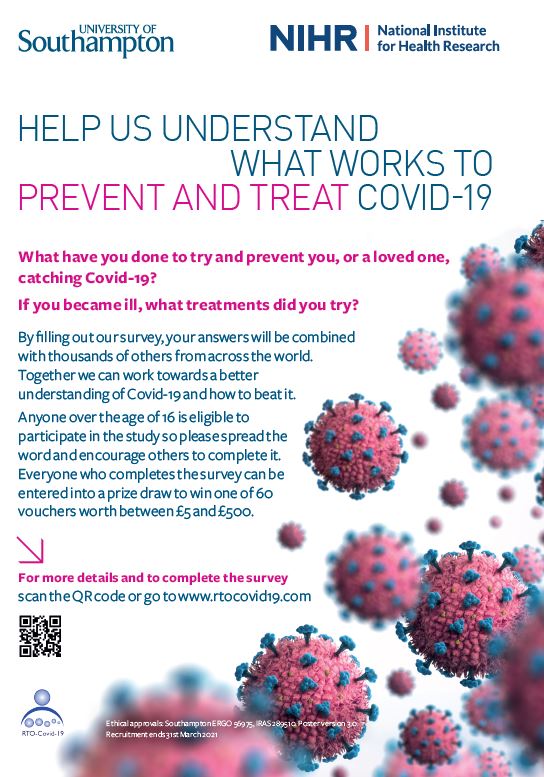 The University of Southampton are working on a National Institute for Health Research (NIHR) funded research project and are looking to recruit members of the public to take part in a large-scale survey on the preventative behaviours people are taking to avoid catching COVID-19 and the long-term effect of those that have suffered from COVID-19 during the pandemic.
To help beat COVID-19 and to take part in a survey by the University of Southampton - please click here: www.rtocovid19.com
Details about the project can be found here: https://www.southampton.ac.uk/medicine/research/projects/rto-covid-19.page or on their social media Facebook and Twitter accounts here and here.