This is your chance to have your say on the Draft DDC Local Plan to 2040.
This Plan will replace DDC's Core Strategy 2010 and the Land Allocations Plan 2015.
Three sites have been identified in Wingham.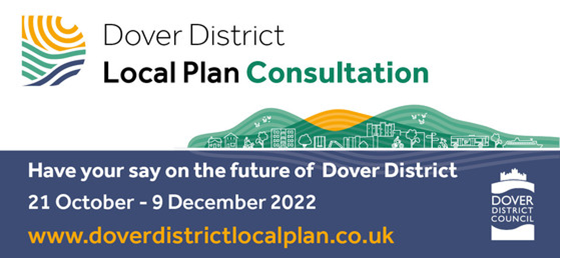 Local Plan public exhibition: Aylesham Welfare Leisure Centre (1 November)
The latest public consultation on Dover District Council's draft Local Plan is now live, and Aylesham gets to host the very first in a series of public exhibition events where you can find out more and have your say.
What is the Local Plan?
The Local Plan sets out the vision and framework for future development, including where new homes, shops and businesses should be built.
Sites across the district have been allocated for new housing, including south Aylesham, Whitfield and Elvington/Eythorne. Land has also been earmarked for employment opportunities.
The important document also includes policies to ensure infrastructure is provided to support new development, to protect and enhance the natural environment, and to mitigate and adapt to climate change.
Public exhibition in Aylesham
Come along to the Aylesham Welfare Leisure Centre from 3-7pm on Tuesday, 1 November 2022.
The Local Plan and all supporting documents are also available online, along with the consultation portal allowing residents to comment www.doverdistrictlocalplan.co.uk You can sign up to the consultation portal now at https://dover-consult.objective.co.uk/kse