Wingham Parish Council are signed up to receive these alert messages from KCC warning of doorstep crime and scams and regularly share the information on the Wingham Village facebook page. Where possible we will also share alert messages on our notice boards.
Residents can sign up to receive these messages here: Public Protection Email Alert Messages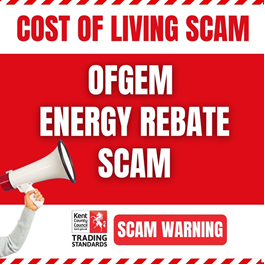 Should you ever come across any incidents of Doorstep Crime or Scams you can report to the following:
Doorstep Crime
Call the Police on 101 or dial 999 if they refuse to leave or become aggressive
For advice and to report issues to KCC Trading Standards contact
Citizens Advice consumer helpline on 0808 223 1133
Consumer Advice scams action line on 0808 250 5050
Monday to Friday from 9am to 5pm.