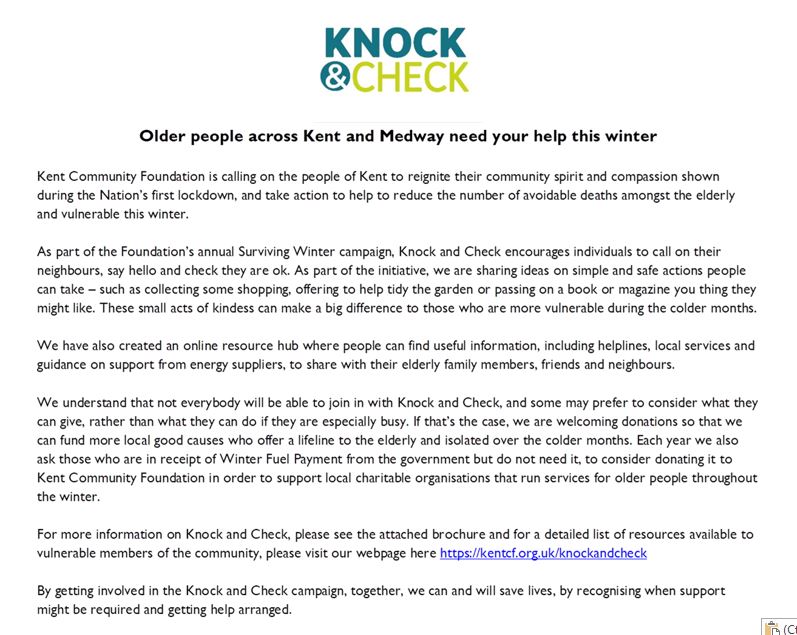 This is an initiative which is supported by principal authorities across the county. It is designed to reignite the community spirit seen during the COVID-19 pandemic and doing something small to help those most vulnerable during the winter months.
Small actions could make a big difference:
Knock on the door to say 'hello'
Offer to pick up some food or add something to your online shopping
Drop off a slice of cake
Plate up an extra meal
Share books or magazines
Volunteer for one of our fantastic organisations in Kent and Medway
Share details of supporting services
Remember to follow Government guidelines on social distancing to keep communities safe from COVID-19.
Keep a 2m distance, staying outdoors at all times
Wash your hands before and after a visit
Wear a face mask
To find out more about how you can take part, visit www.kentcf.org.uk/knockandcheck
#knockandcheck #Kent #KCC