We have received notice from Dover District Council that eight councillors, listed in the image below (a notice has also been placed on the main High Street WPC Notice Board), have been elected Parish Councillors for Wingham. This was an uncontested election as nine councillors may be elected for Wingham and only eight put forward their application.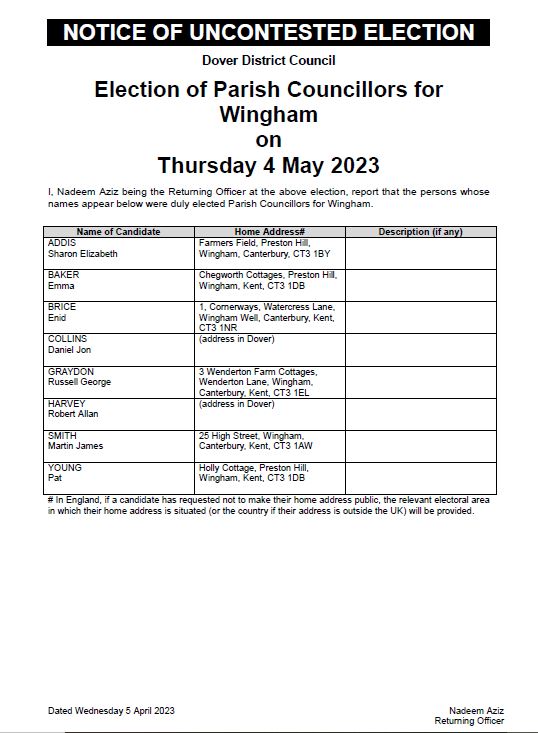 We have also received notice of the candidates for the District Councillor Poll in the Little Stour & Ashstone Ward. Voting (for two District Councillors) will take place in Wingham Village Hall on 4th May, 7am-10pm:-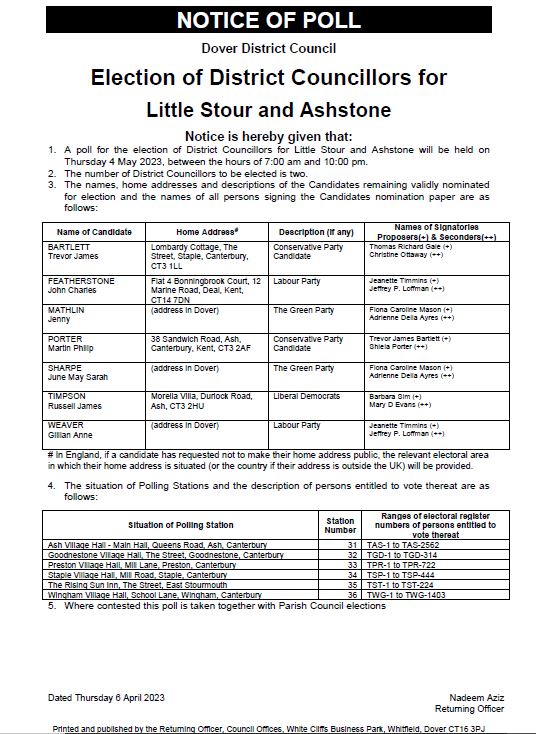 If the image above is unclear, and to view the full pdf for Dover District Council elections, click HERE and scroll to Little Stour and Ashstone Ward to view councillor candidates for our ward.