FLOOD ACTION WEEK - MONDAY 7 - SUNDAY 13 NOVEMBER 2022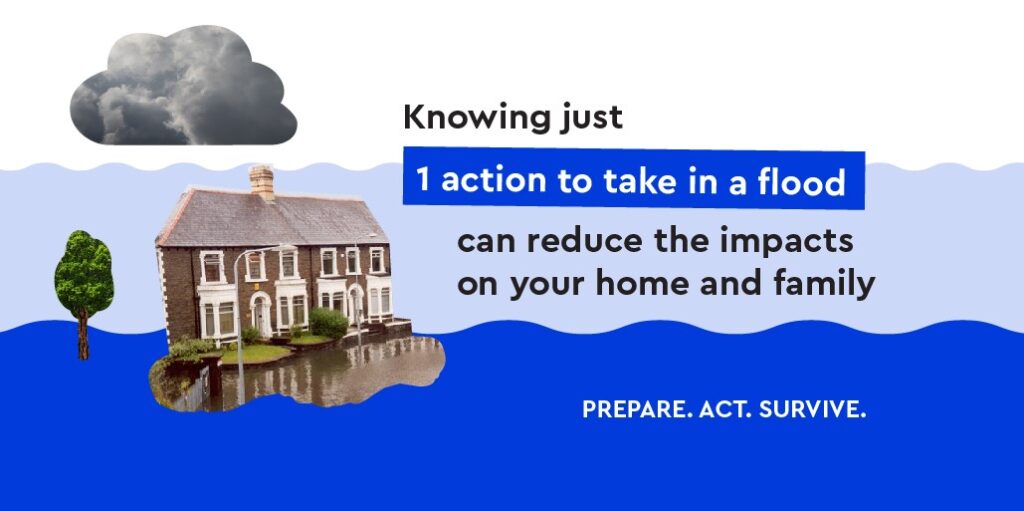 Flood Action Week is taking place this week from 7 – 13 November. This annual Environment Agency campaign aims to increase awareness of the risk of flooding and what to do to prepare. Parish Councils have been asked to share their 'Prepare, Act, Survive' messaging with residents and to signpost the 'plan ahead for flooding' page.
Is your home at risk of flooding?
Over 5 million homes and businesses in England are at risk of flooding Is yours one of them?
The average cost of flood damage to a home is £30,000, and the mental health impacts are long lasting
You could be out of your home for an average of 5 months.
Crucially taking steps to prepare for flooding can reduce the damage to your home and possessions by around 40%.
With winter fast approaching, now is the ideal time to check if you're at risk of flooding: gov.uk/check-flooding
How can you prepare?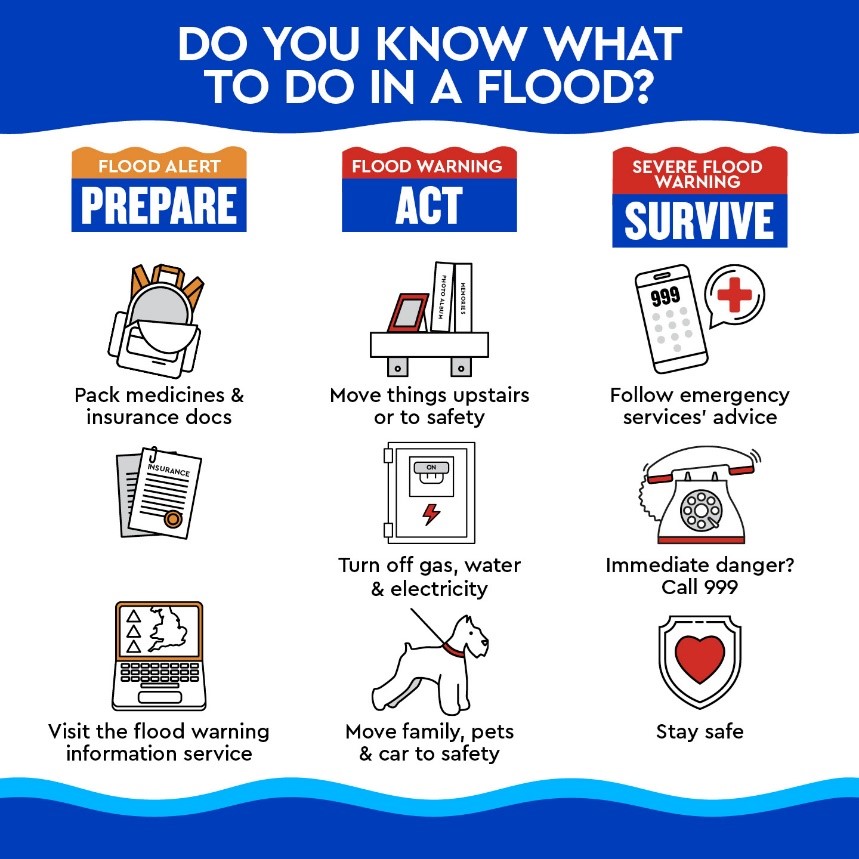 Visit: check-for-flooding.service.gov.uk/plan-ahead-for-flooding
Help make a difference in your community and help in times of flooding - sign up to become a volunteer Flood Warden: https://www.kentprepared.org.uk/flood-wardens