Dover District Council is working in partnership with KCC on an innovative new scheme offering high-quality solar photovoltaic (PV) panels and battery storage through a collective and supported scheme.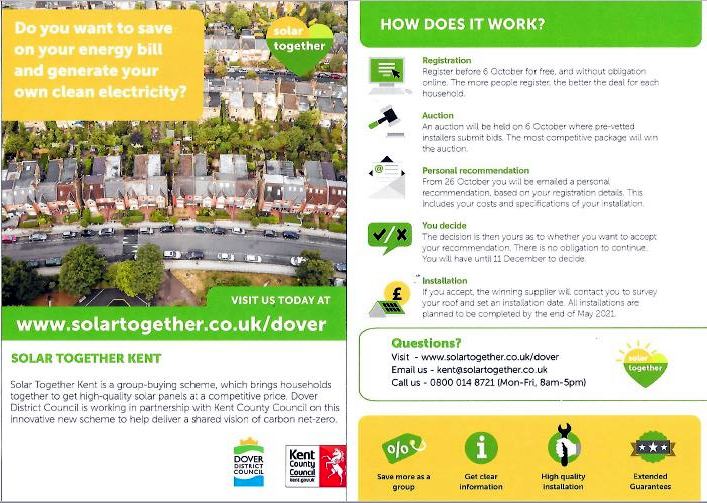 Much of the main Wingham High Street and some side streets are in a conservation area, but I have been told that typically solar panels fall under permitted developments meaning they are often possible in conservation areas as long as certain conditions are met.
The Solar Together 'How Does it Work' page, https://solartogether.co.uk/dover/info/how-does-it-work has a link on the right hand side under the More Information tab 'What about planning permission' (https://solartogether.co.uk/dover/info/planning-permission#) which contains detailed guidance that will enable residents to gauge whether they need make further enquiries regarding permission.