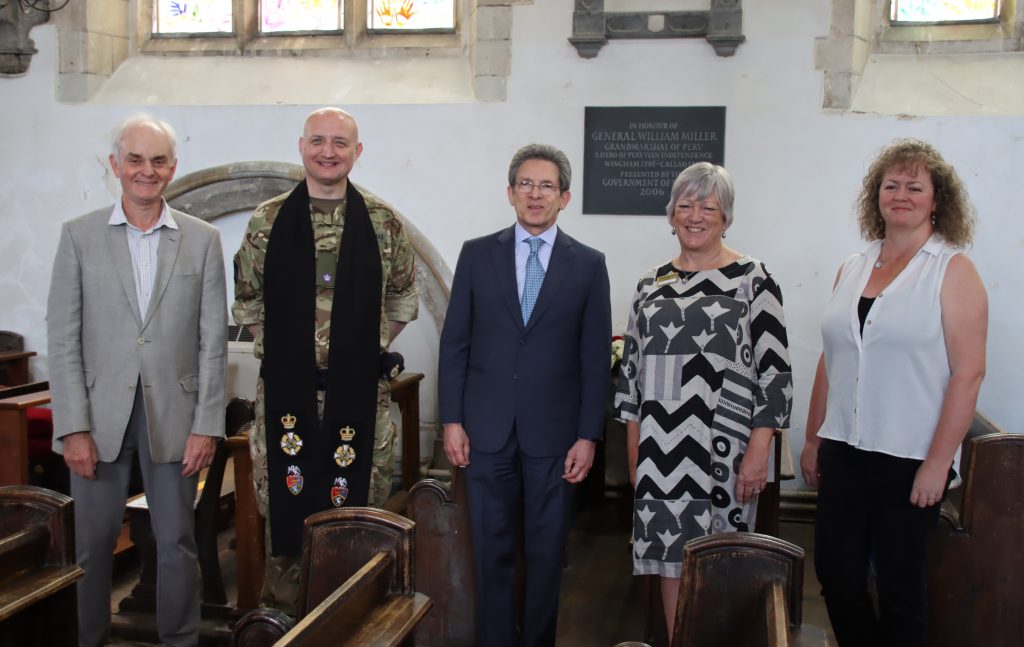 Wingham was very fortunate to receive a visit from the Embassy of Peru and members of the Defence Attache's Office on Wednesday 11 August 2021 in order to carry out a wreath laying ceremony before the plaque of General William Miller inside St Mary's Church. This is in relation to a series of activities to commemorate the Bicentennial of the Independence of Peru.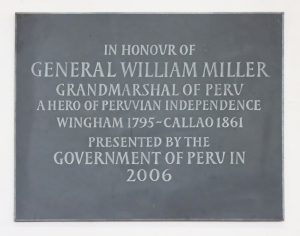 Gareth Winters, WCN Editor, will be writing a full report of the event with photos which will be added here and on the village facebook page in due course and will also be printed in the October Community Newsletter.
The short service, conducted by Revd Stefan Thomas, included a brief history of General Miller's life and his connection with Wingham where he was born in 1795.
The Embassy of Peru have included some pictures of the visit on their facebook page, HERE
A few more pictures of the visit (All photos kindly shared by Gareth Winters):-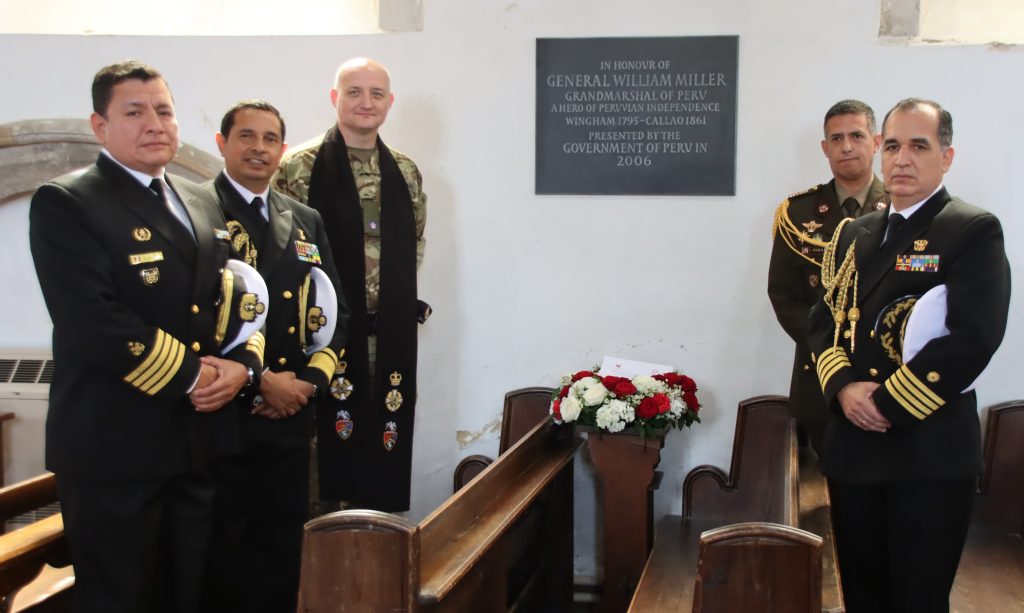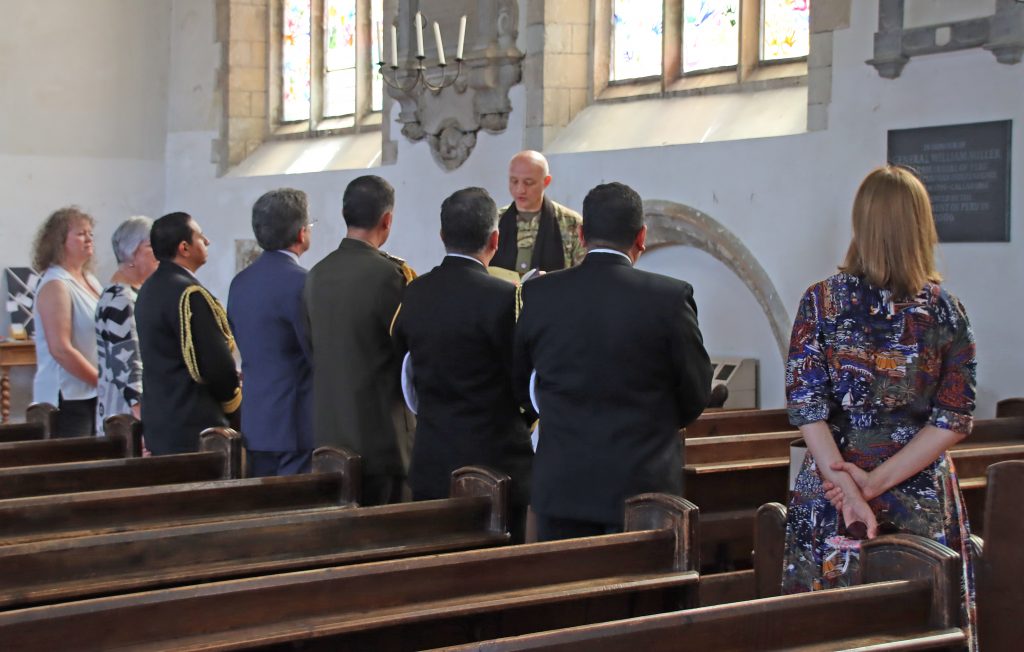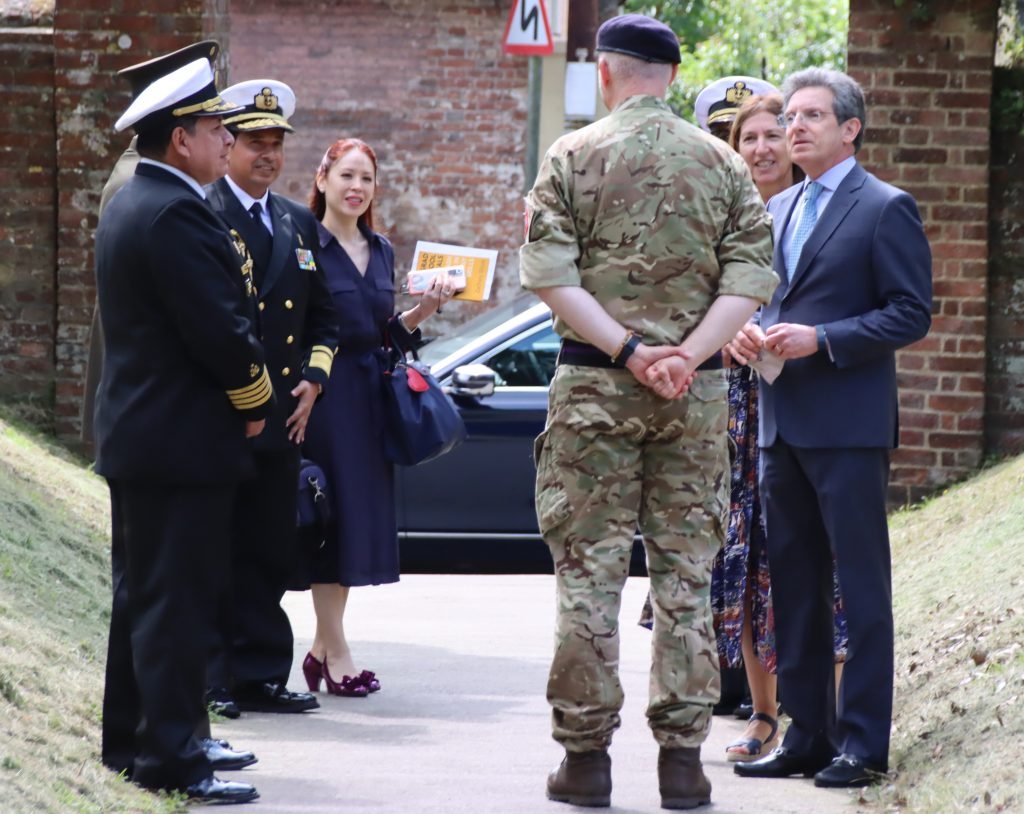 The Ambassador very kindly also donated a book on General Miller to the village:-