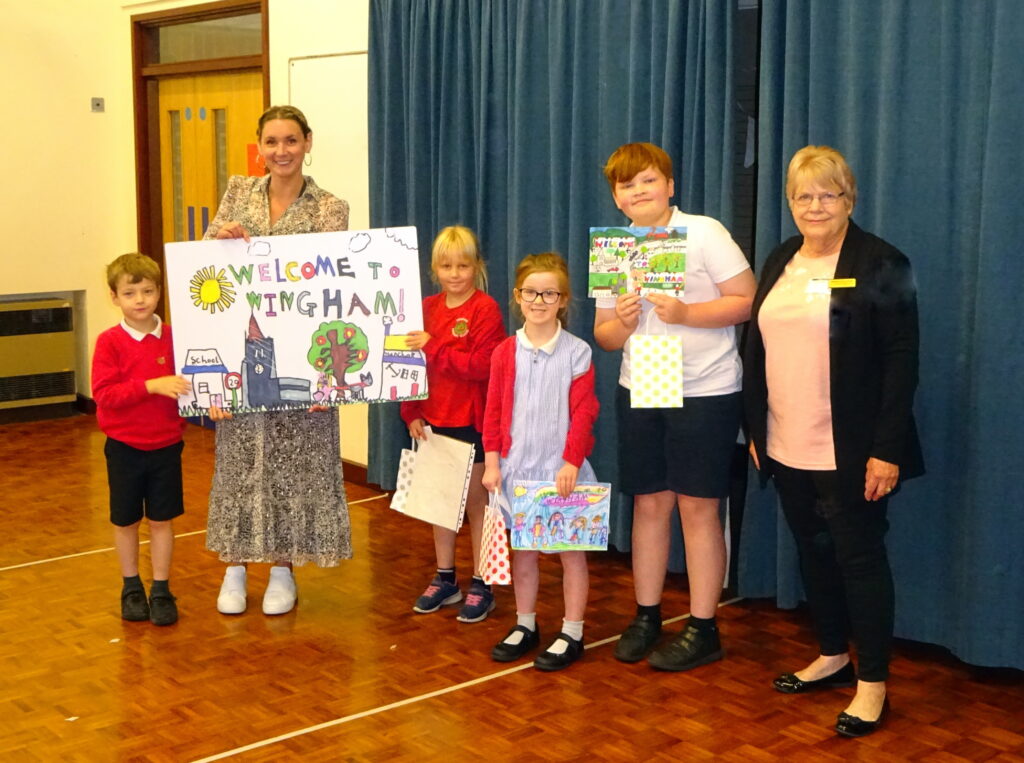 At their assembly on Tuesday 24 May, all sixteen Wingham Primary School children who took part in this year's Welcome to Wingham Poster Competition received a special thank you gift from Cllr Enid Brice for taking part and to say thank you for all their brilliant designs.
Martha, Dylan and Summer also received Waterstones Vouchers for their designs which were kindly sponsored this year by The Dog at Wingham.
Summer's winning design has been placed on the Commemorative Planter in the High Street for all to see and admire.
Well done and thank you to all who took part.