Saturday 1 April 2023 9.30-12.00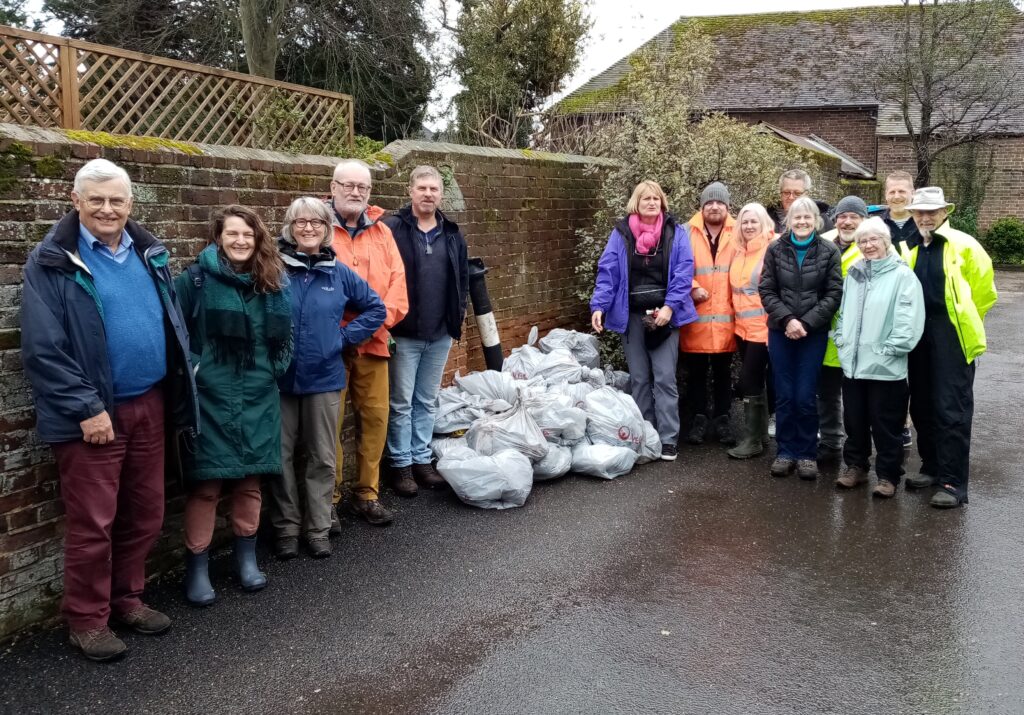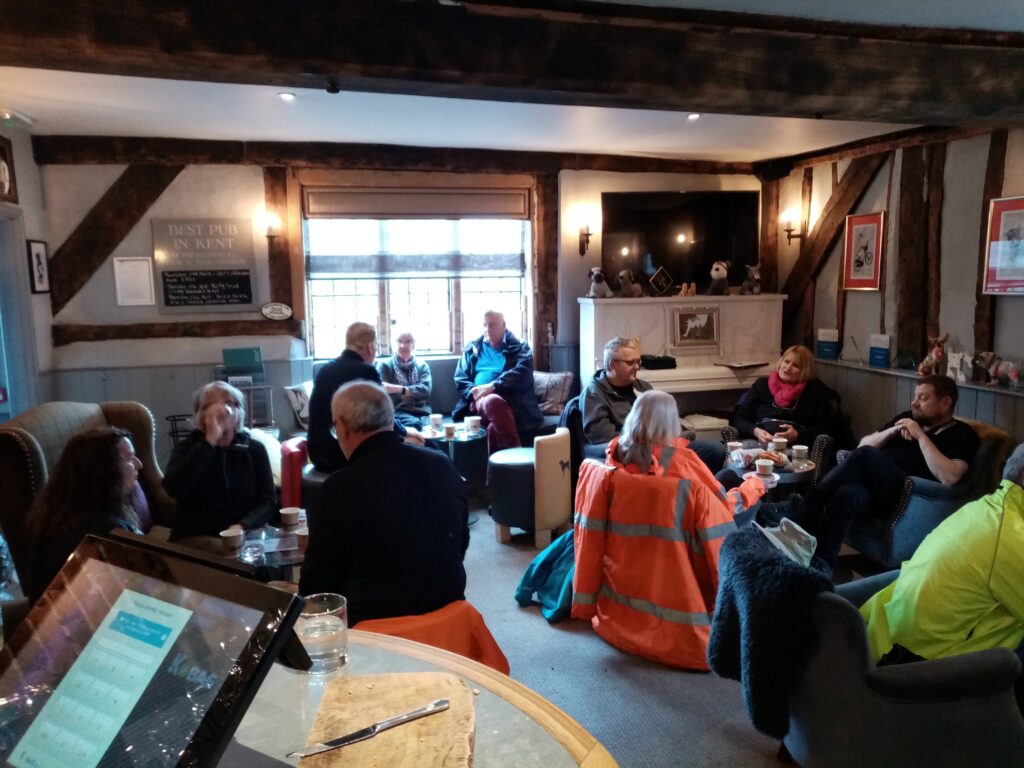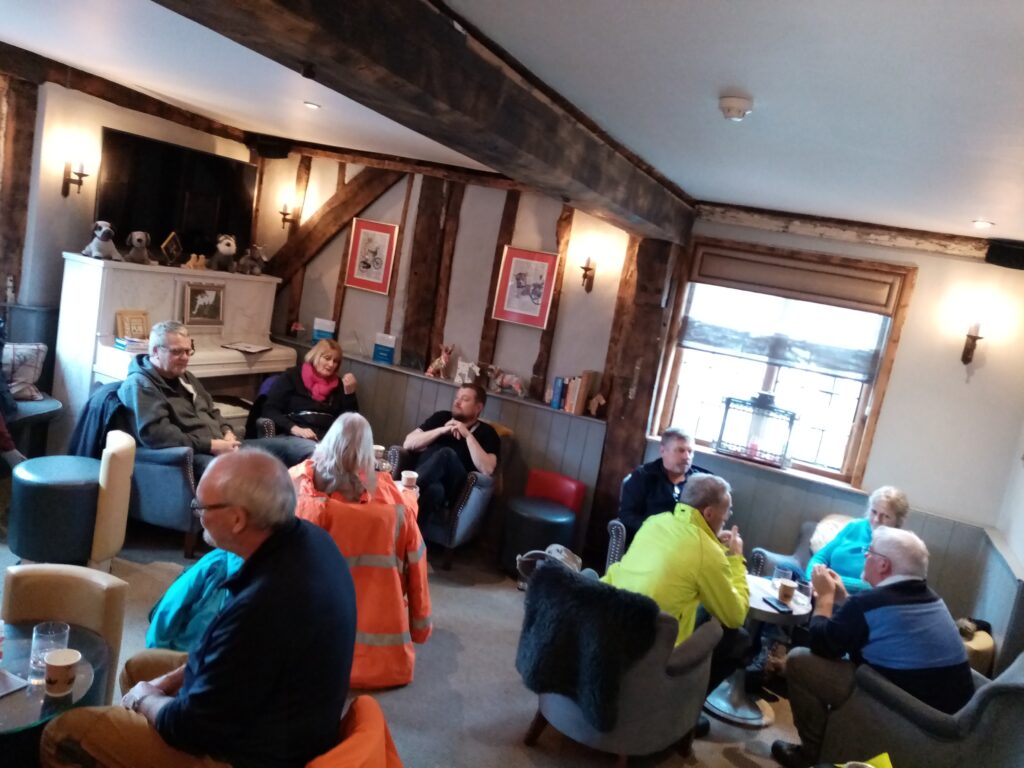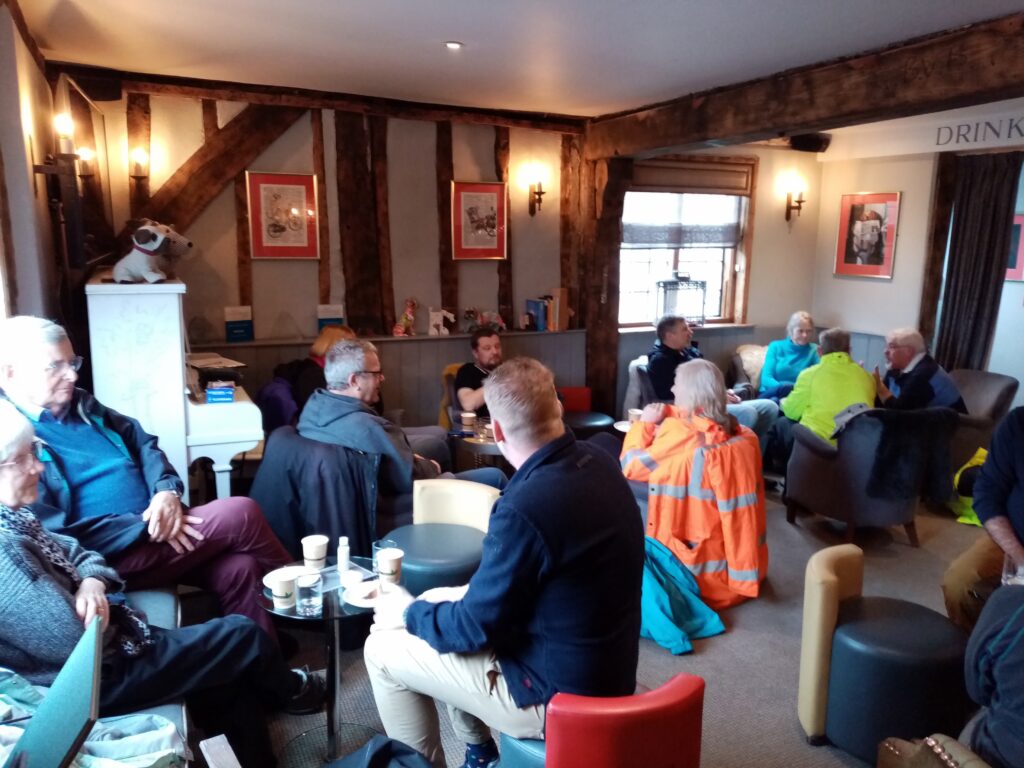 Given the weather this morning (Sat 1 April) we had a great turn out of 18 willing volunteers (not all shown in photo), who spread out around the village to collect litter. Thank you to everyone who took part, it was a fantastic achievement.
A huge thank you also to our hosts, The Dog, who supplied us with tea and coffee in the warm of their lounge before setting out and to the Wingham Bakery for supplying us with bacon rolls. We were also treated to scrumptious soup and bread on our return courtesy of The Dog.
Thank you to Dover District Council for supplying us with the litter picking tools and sacks and for collecting the rubbish after the event too.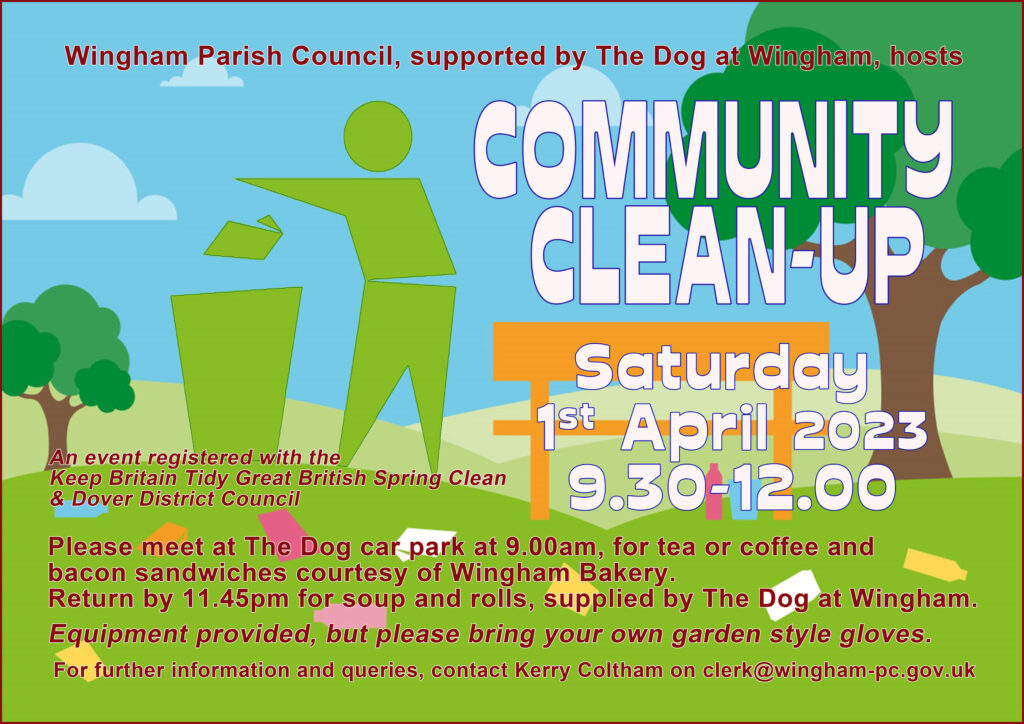 As part of the Keep Britain Tidy Campaign running from 17 March to 2 April 2023, Wingham Parish Council have signed up to the Great British Spring Clean and committed to collect at least 15 bags of rubbish from the village during our COMMUNITY CLEAN UP on Saturday 1st April 2023.
Dover District Council are also supporting the event by supplying all the litter pick equipment and taking away all the rubbish collected.
Please come along to The Dog at Wingham car park at 9am on Saturday morning where equipment will be handed out and important safety information given.
All volunteers must wear hi-viz vests, wear gloves (gardening gloves are fine) and use the equipment supplied. School-age children must be fully supervised at all times.
Fingers crossed for favourable weather and we look forward to seeing you there!